Oil Change Services
in Miami, OK
Lincoln Oil Change Services With Lincoln Certified Technicians Near Commerce, OK
Let's talk about engine oil. It's the primary lubricator for your engine, assuring that no damage is caused to your engine as it performs its regular processes. It wears out over time - whether due to being used for tons of mileage or just over time - and when that happens, you need an oil change. As a Lincoln owner in Miami, OK, there's one go-to spot that all local Lincoln owners trust with their Lincoln oil change services: John Vance Lincoln. We've got certified technicians to handle every oil change service appointment in our Lincoln service department, all equipped with genuine OEM parts and products (including Lincoln approved oil brands) that will give your Lincoln the best performance possible, and protect your warranty from being voided. Schedule your oil change online today at John Vance Lincoln, and let our highly-trained Lincoln service professionals take it from there.
Conventional Oil Change
Lincolns have been around for a long time. Especially when it comes to older model Lincolns, conventional oil changes may be exactly what you need. Conventional oil is the original oil used in older cars, before the later development of semi-synthetic and full-synthetic oils. Even some newer models will be eligible for conventional oil changes. If you're not sure what your Lincoln needs, speak to a service professional at John Vance Lincoln before scheduling your appointment.
Learn More
Semi-Synthetic Oil Change
Semi-synthetic oils are a high-quality oil change service that sits in between conventional oils and full-synthetic oils. Semi-synthetic oils provide your Lincoln with some operational benefits such as better performance when towing, and these oils include additives that help to clean your engine of any leftover sludge or residue. They also tend to last longer than conventional oils - schedule your semi-synthetic oil change online today in Miami, OK.
Learn More
Full-Synthetic Oil Change
This is really where you get the most bang for your buck. Synthetic oils provide performance benefits when towing or off-roading, work best in extremely hot or cold climates, and last the longest of all available oil change services. They also include cleaning additives that help rid your engine of any residual debris - you can't go wrong with a full-synthetic oil change at John Vance Lincoln.
Learn More
Diesel Oil Change
Some of our customers may be owners of diesel vehicles. If that's the case, get yourself down to John Vance Lincoln for a diesel oil change from a certified Lincoln technician. You'll still get certified service and genuine OEM parts and products, all with Lincoln-approved diesel oil brands that will give your vehicle great performance results.
Learn More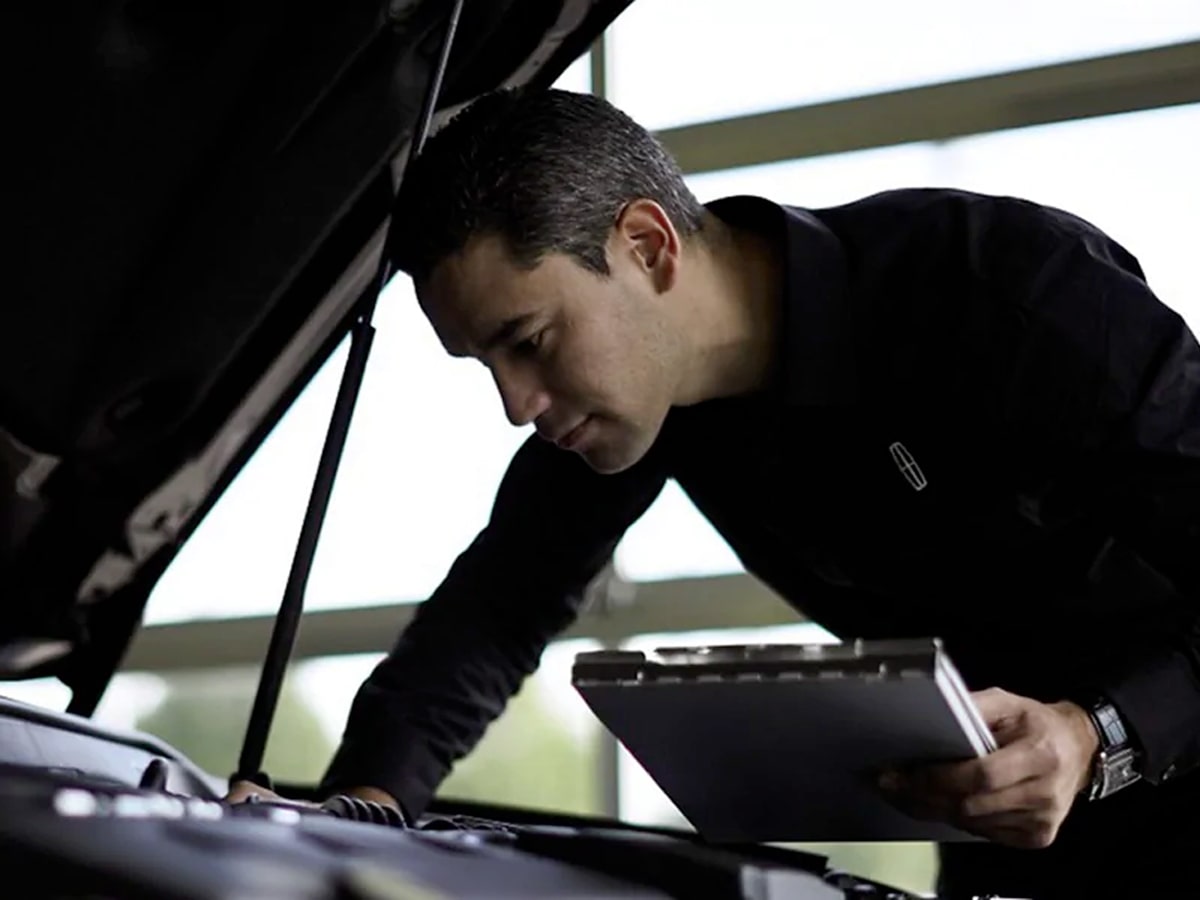 Schedule Oil Change Services at John Vance Lincoln
You are welcome to walk-in for any oil change services you need. However, to minimize your wait time, we encourage you use our online service scheduler. Be sure to check our service specials before coming in for service. We look forward to seeing you.
Schedule
John Vance Lincoln Service Department Amenities
Saturday Service Hours
Certified Technicians
---